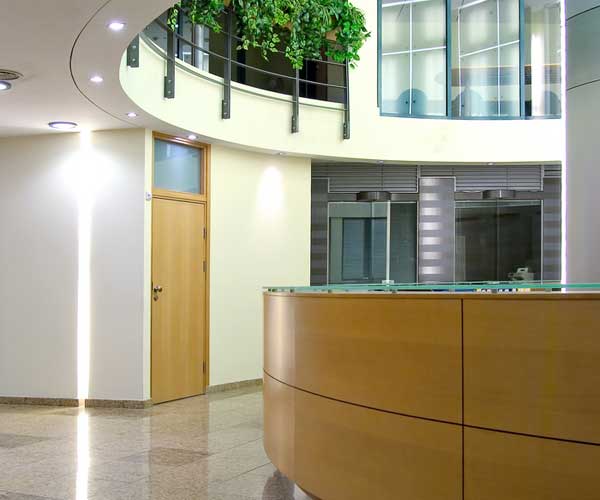 Your corporate image is reflected in every aspect of your business, but nowhere is it more important than how your office looks. Gibbons cleans all kinds of offices, no matter how big or small:
> Corporate/head offices
> Sales offices
> Showrooms
> Banks & financial organizations
> Government offices
> Banquet halls
> Multi-tenant office buildings
> Telemarketing offices
Cleanliness is Everything
A healthy & productive work environment leads to a better bottom line. Productivity goes up, as does employee morale, and your clients see you as capable and professional. Gibbons Maintenance delivers outstanding service with exceptional quality control in all 3 of its cleaning divisions.
Have Questions?
Get In Touch
514-685-1425
Customer Service
1484 Hymus Boulevard Dorval, QC H9P 1J6
© 2022 Gibbons Maintenance - Website by DevBuddy
Copyright Gibbons Maintenance. Website by DevBuddy